Who We Are
The Clinical and Translational Science Institute at Children's National (CTSI-CN) is a partnership between Children's National Hospital (CNH) and The George Washington University (GW). CTSI-CN provides research infrastructure support to help our investigators translate their scientific discoveries into improved health for the greater Washington, DC region. CTSI-CN also contributes to the acceleration of health research nationally through the consortium of research institutions funded by the Clinical and Translational Science Award (CTSA) grant from the National Center for Advancing Translational Sciences (NCATS).
Join the CTSI-CN Mailing List to stay current on all the resources and funding we offer.
---
What We Do
For over a decade, CTSI-CN has provided our research community with a wide range of services, tools, and resources to advance clinical and translational research. Our efforts have accelerated research processes at Children's National and GW, connected local investigators with national initiatives, and provided career-boosting education and training.
Visit the What We Do section for more examples about how CTSI-CN accelerates research locally and nationally.
---
Virtual Organizer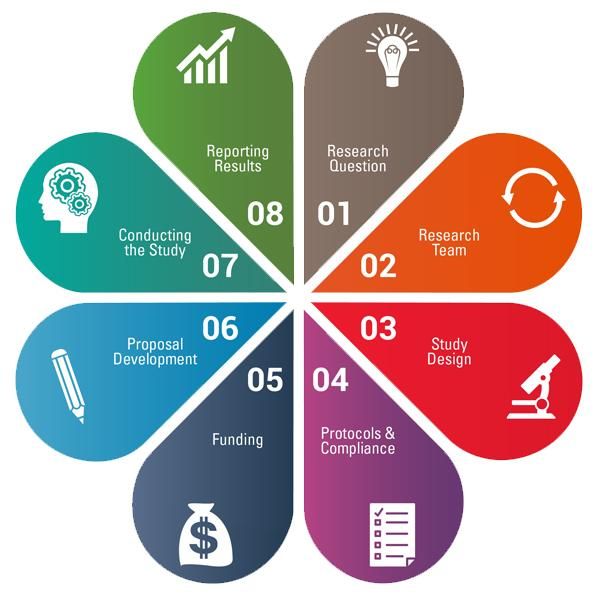 The CTSI-CN Virtual Organizer connects GW and CNH investigators, staff, and community partners with local research training, tools, and navigators. This web-based organizer integrates knowledge, resources, and best practices from the CTSI-CN and the CTSA network to assist investigators and research teams through the 8 steps of the research cycle. 
Faculty / Awardee Highlight
Meet Dr. Leandra Godoy and her research study team! In this video, Dr. Godoy talks with CTSI-CN about how receiving a CTSI-CN Pilot Award accelerated her community-focused research in Autism Spectrum Disorders.