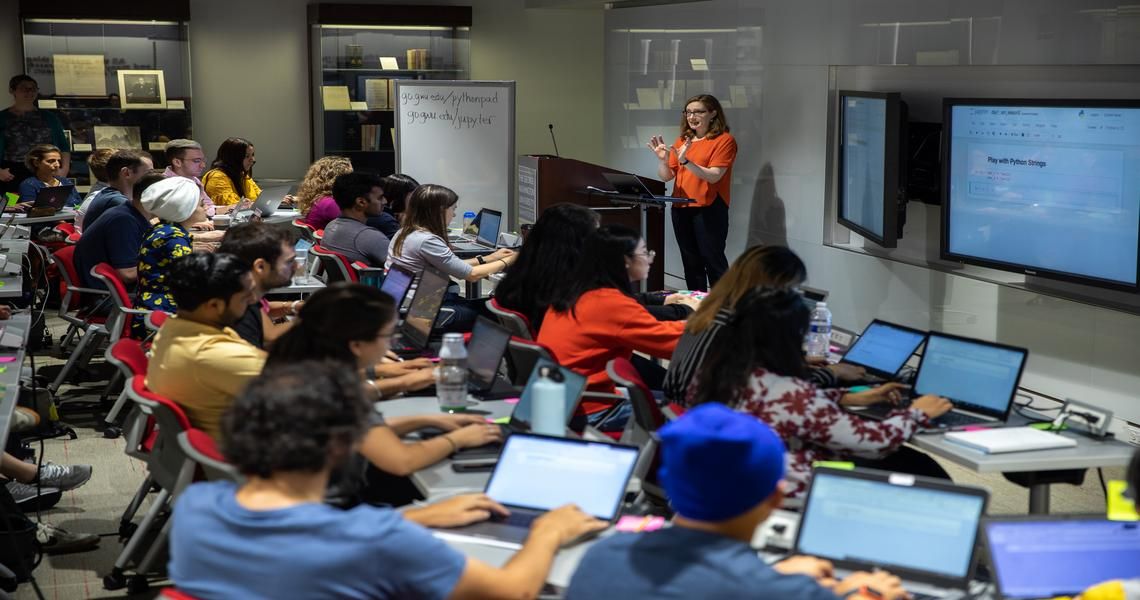 To meet the needs of a busy and diverse workforce, CTSI-CN offers a wide range of seminar series, workshops, and on-demand training opportunities in clinical and translational research. These offerings bring experts directly to our research community to share insights, deliver hands-on training for new tools and resources, and lead discussions on important emerging topics. Take a look at our seminars, workshops, and trainings below and sign up for emails to stay informed of new education offerings.
---
Seminars and Workshops
K-Special Interest Group Series (K-SIG)

Responsible Conduct of Research Series (RCR Series)

Health Equity Seminar Series

Health Equity in Research Hackathon
---
On-Demand Learning
Expanded Good Clinical Practice Training

For research staff and investigators looking to solidify their foundational knowledge of the practice of clinical research, CTSI-CN offers access to a suite of Good Clinical Practice (GCP)-focused modules licensed from the Association of Clinical Research Professionals. These online trainings cover a wide range of important clinical trial-related topics from both the PI and research staff perspectives, offering targeted content designed to improve skills across the research team. Email CTSINavigator@childrensnational.org for access.

REDCap 101 Online Training

Developed to support investigators during the COVID-19 pandemic, REDCap 101 Online Training is a virtual tour of the versatile REDCap database and survey tool offered through CTSI-CN. This series of online training videos, questionnaires, and exercises (roughly 2.5 hours of training) walks users through the powerful possibilities of REDCap and equips them to take advantage of all REDCap offers.

Introduction to the Principles and Practice of Clinical Research (IPPCR)

Designed to offer a thorough introduction to clinical research for all research professionals, the NIH Office of Clinical Research offers the IPPCR at no cost to anyone who registers. This online course provides in-depth training on the spectrum of clinical research and the research process over approximately 40 modules that can be completed at the trainee's own pace, leading to a Certificate of Completion. Modules focus on everything from biostatistical and epidemiologic methods, study design, protocol preparation, patient monitoring, quality assurance, ethical and legal issues, and much more.