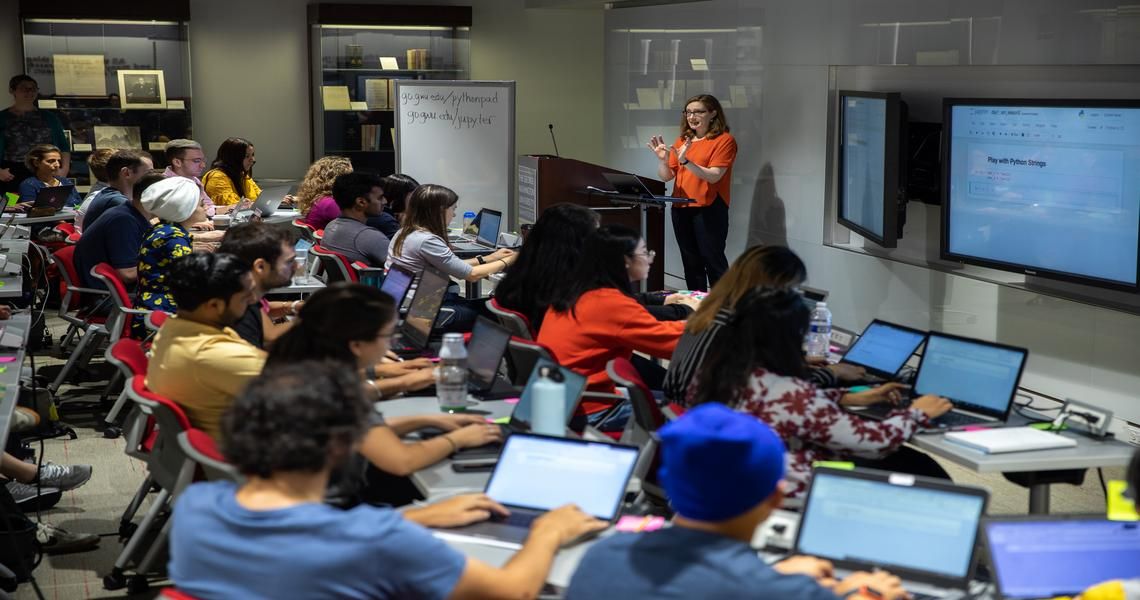 Open to junior faculty-level investigators at CNH and GW, this prestigious career development award provides 2-3 years of salary and research support to help launch the independent careers of early-career investigators. The KL2 program recruits junior faculty early in their career who have demonstrated the aptitude and commitment to undertake multidisciplinary clinical and translational research. Applications are not currently being accepted.
To receive updates on this and other CTSI-CN funding opportunities, join the CTSI-CN Mailing List.
---
KL2 Program
The KL2 Program has supported 20 Scholars over the past 10 years. Graduates of the program have gone on to sustained success as independent clinical and translational researchers.
KL2 Scholar Achievements:
100% of Scholars published a first-author paper within 2 years of completing the KL2 Program
85% of Scholars are currently in academic careers
87% of Scholars have served as a co-Investigator, site Principal Investigator (PI) or PI on an extramural award
80% of Scholars have led federal or foundation awards as PI
The KL2 Program protects a junior investigator's time to allow them to dedicate themselves to their research and career development. During their award, KL2 Scholars are expected to:
Devote 75% of their full-time professional effort to the KL2 program.
Obtain additional research training through participation in coursework, workshops, and/or individualized programs of study.
Engage in human-oriented research relevant to the spectrum of translational research.
Develop a mentorship team.
Present research results in various forums, including at the annual Association for Clinical and Translational Science (ACTS) meeting.
Candidates for the CTSI-CN KL2 award must:
Be a US Citizen or Permanent Resident.
Possess a terminal degree (MD, PhD, PharmD, DMD, DDS, OD, DNS/PhD in nursing, etc.) and be a junior faculty (assistant professor, instructor or equivalent), either currently appointed or newly recruited (within the past 5 years).
Commit 75% of professional effort to the program.
Not be or have been a principal investigator on an NIH R01 or equivalent PHS or non-PHS peer-reviewed research grant that has over $100,000 in direct costs per year. Those who have been PI on an R02 or R21 are eligible. KL2 applicants may not have any other career development award (K08, K01, K23) pending at the time of review.
Develop a multidisciplinary education, training and research plan.
Commit to a career in CTR with past evidence of significant productivity and promise.
Commit to CTR training through formalized coursework with emphasis in research methods for patient-oriented research (for example, the GW MSHS in Clinical and Translational Research, Graduate Certificate in Clinical and Translational Research, or Graduate Certificate in Clinical Research Practice).
Have completed training in the Responsible Conduct of Research.
Make time commitment to actively participate in the K-Special Interest Group, grants training, and presentation of scholarly work.
Apply for independent research grant support during the period of KL2 support.
Individuals from underrepresented minority groups, women and candidates with disabilities are encouraged to apply.
CTSI-CN produces a monthly seminar series on issues of immediate relevance to junior investigator-level researchers through the K-Special Interest Group Series. These presentations are informative, prompt lively discussions, and create a space for peers to network.